Content marketing and SEO go hand-in-hand. Any successful content marketing campaign is most likely backed up by solid SEO efforts.
While the two fields do have their differences, they are very much alike, especially regarding the establishment of a website or blog's presence online.
In order to maximize traffic results and ensure that the most eyes are being lead to your blog or site, you should implement quality content into your marketing and enlist the help of an SEO expert to optimize that content for search engine crawlers.
What is Content Marketing?
Content marketing, in short, is the process of marketing a specific product or service by using entertaining or informative content as a means of supporting potential customers' decision to spend money on those products and services.
Consider Bob Ross, arguably the best content marketer in recent history. Bob's artwork and painting tutorials were, in essence, all an attempt at marketing his own brand of paints, brushes, and canvases.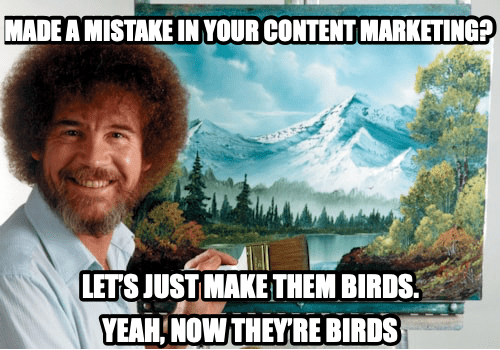 We often remember Ross for his pleasant dialogue and masterful artwork. This is effective content marketing. Successful content tends to market itself, and any sales or publicity, procured thereafter, are byproducts of the overall content marketing campaign.
What is Search Engine Optimization?
Search Engine Optimization (SEO), is vital to the online visibility of a business or company on the internet.
SEO focuses on finding relevant keywords to a particular topic or niche, and basically feeding them to search engines, like Google and Bing, via the various aspects of web design, blogging, and programming.
These search engines rely on a technology known as "spiders," which crawl and analyze every page on the internet, scouring the web for spam, quality, and information to include in search engine results pages (SERPs).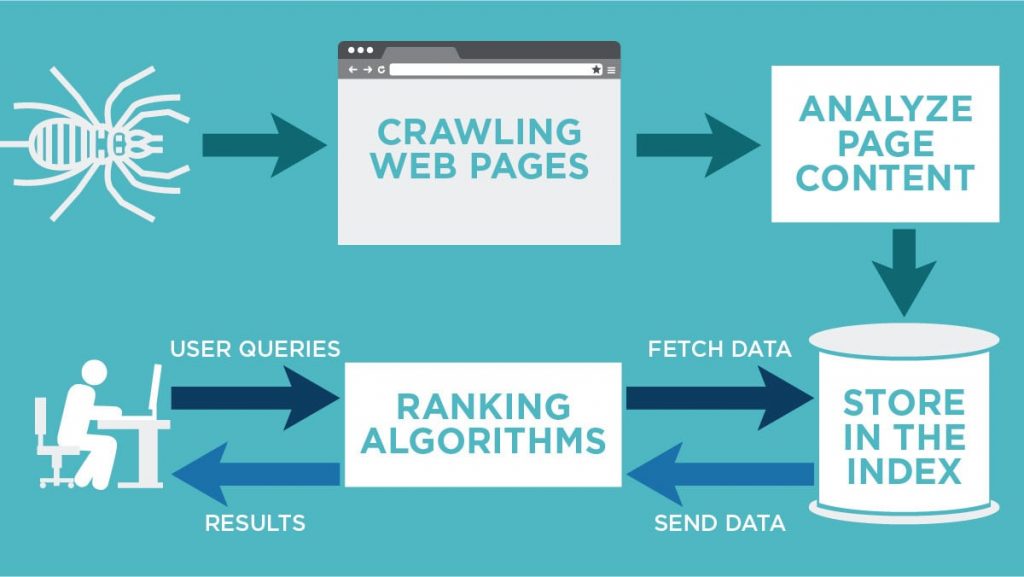 Digital Marketing Strategies
SEO and content marketing really come together in a digital marketing strategy. This includes adding keywords, backlinks and meta descriptions to your site's content, both on and off its pages.
Utilizing SEO into content marketing campaigns is a recipe for success, as the whole goal of producing unique, marketable content is to achieve page views and subsequent user actions. The content contained on a website should integrate proper SEO practices, like linking out to relevant sources, to gain the maximum amount of traffic and visitors.
Likewise, content should include relevant keywords, without stuffing them.
When content is filled with fluff and an excessive use of keywords, search engine spiders will pass over it and deem the content as garbage or spam.
The amount of times a keyword appears on a page is called Keyword Density and old-school SEO practices used to rely heavily on a specific percentage the keyword appears on the page.
At Break The Web, we follow TF*IDF when implementing keywords/search terms into content to ensure the content remains natural, engaging and relevant.
Here's an old video (circa 2011) with Matt Cutts, from Google, explaining keyword density:
The key to implementing SEO into content marketing is to value the typical internet user and visitor of your site or blog above all else.
Regardless of web crawling and changes to search engine algorithms, human experience drives nearly all facets of the internet, today. If you've researched SEO at all within the last year, you've heard the cliche, "content is king." Well, that's true.
How The Two Differ
While content marketing is a way of marketing products or services by provided potential customers with relative, entertaining, informative and quality content to help sway their decision to buy, SEO lies on the more technical side of things. Think of SEO as marketing to search engines.
While Google, itself, as a company, probably won't visit your site or invest in any of your products or services, the search engine's currency is publicity.
They must be shown the quality of your content, and, thus, the quality of your products and services, in order to show them to human internet users who might be on the market for such.
As the quality of a site goes up, its rank in search engine results pages also tends to rise.
Google's goal (aside from revenue via ads) is to provide answers to search users. To maintain credibility, Google must ensure that the answers are of the highest quality. TWEET THIS
The goal is to place your site or blog at the top, as the number one result people see when they search for specific subjects related to your niche. To achieve this, content which links out to other relevant sites must be linked to sources possessing adequate "authority" online.
This means that any site or page that your content links to must also be of high quality, or else that backlink is rendered useless or, possibly, toxic to your content marketing campaigns and SEO efforts.
Moreover, both the short and long-tailed keywords included in your content should be double-checked, using keyword researching tools, like Ahrefs or Google Keyword Planner, for relevance, usefulness, and competition.
Keywords already claimed by high-ranking competitors will be difficult to break into, so try to find unique, yet still related, keywords to sprinkle in your content.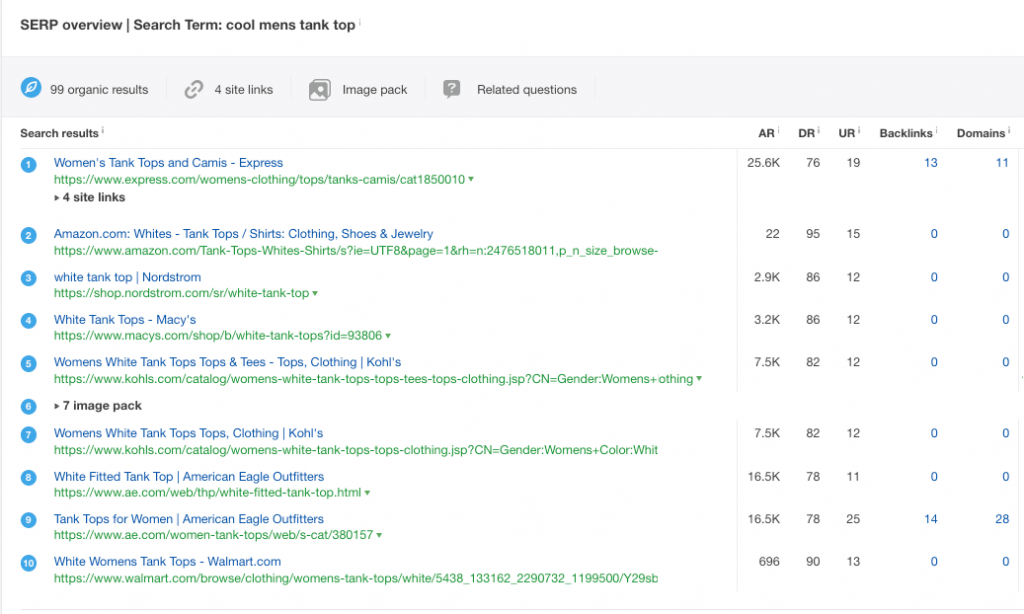 Once upon a time, Googling or otherwise searching the internet for a phrase like "happy little accidents" would result in anything but the aforementioned, legendary painter.
Now, however, this turn of wording will immediately bring up jolly, ol' Bob Ross, brush in hand, and smiling like a goon.
If Bob Ross was an SEO expert as well as a content marketer, would this phrase be included in his keyword research?
Bringing It All Together
Now that your content is up to quality standards and all attempts at SEO are set to succeed as planned, web designers and bloggers must bring it all together.
With on-page optimization (TF*IDF), meta information and backlinks in place, as well as all content revised, edited, completed, and published, it is now time to put everything out there for the world to pass its unbiased verdict.
The Human Touch
While Google and Bing, the world's leading search engines, should be pleased with all the work put into your SEO efforts, human users of the internet should enjoy the content you've provided and, therefore, share it amongst their circles, on social media, such as Facebook, Twitter, and Instagram, as well as their own sites and blogs.
Fluidity
While SEO and content marketing differ quite a bit, both are indispensable to any successful website or blog.
What separates good web designers and bloggers from the great are, simply put, a digital marketing strategy that combines SEO and content marketing in a seamless way.
These two aspects of web design should become indistinct from each other to the expert site builder, and work in smooth fluidity with all other parts of a website.
Find Your Perfect Team
Where content marketing fails, SEO will not supplement any losses and vice versa.
Great SEO cannot save a website with trashy or spammy content. Don't skimp on either SEO or content marketing when establishing a powerful and authoritative online presence.
Both services can be bought online, either from dedicated agencies, (like ourselves), who employ creative content writers and SEO specialists to provide clients with the utmost best in the industry.
Alternatively, social media sites, like Reddit, or freelance sites, like Upwork, serve as digital job boards for clients searching for unique services and freelancers in search of steady work.

In Short, Be Human
In addition to the advice listed above, be sure to maintain a certain level of humanity to your digital marketing campaign by sharing your site or blog's pages on your own social media accounts, spreading your titles and information by word of mouth, and gaining attention without coming across as needy, spammy or desperate.
Become active in sites and forums related to your site's subject or niche. Show that you know exactly what you're talking about and that you are a reputable expert in your field.
Personal Flare
Following all of the tips mentioned in this guide will only get you so far without this final step of human engagement.
Potential visitors and customers want to feel like they're dealing with a fellow person, not an automated machine.
While SEO and content marketing take care of the technological aspect of your digital marketing campaign, it is up to you, as a digital marketer, to provide that lingering sense of care and sociability to your website or blog.
Always remember Bob Ross, with his all-too-human approach to content marketing.
Figuratively speaking, make sure to strategically place your own pleasant trees and happy bushes into your own metaphorical painting.
In other words, adding your own unique flare should create a memorable – and marketable – experience for visitors.